Home
> About
About Me
Background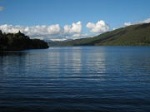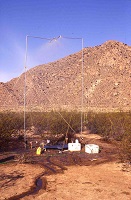 After completing my Ph.D., I had a short stint at an environmental engineering company in the Buffalo area working on a water quality modeling project. Then came a big move to the Pacific northwest to work with major agrichemical companies on endangered species risk assessment projects, a position that provided a good deal of experience in many areas, such as conducting workshops, managing staff and developing processes to meet private sector and Environmental Protection Agency requirements. My last position was another short one, this time working in a GIS consulting company in Seattle.
In April 2012 it was time to set up my own business. Specifically, I focus on developing GIS tools and processes along with supporting infrastructure, but more generally I help people think clearly about things in ways they wouldn't otherwise have done, an ability I attribute to my strong and varied experience in academia and the private sector, as well as to living in and traveling in different cultures.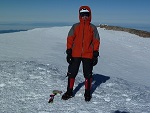 Outside of work, I enjoy climbing mountains, hiking, running, cycling, traveling and am a big fan of Bob Dylan.
I became a United States citizen in October 2010.