Home
> Partners
Strategic Partners
Ascent GIS, Inc.

Ascent GIS
, in Spokane, Washington specializes in providing GIS solutions for Government, Businesses, Private Organizations and Educational Institutions.
Ascent GIS co-founder and principal, Mike McGuire's kind and generous support of my business has been enormously valuable and is greatly appreciated. It's always a real pleasure to work with Mike, Russ and their clients.
CORE GIS, LLC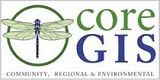 CORE GIS
is a full service GIS firm based in Seattle, Washington and specializing in the application of geospatial technology to community, regional, and environmental issues. They work with community groups, conservation organizations, government agencies and the private sector, with a special emphasis on non-profits.
Matt Stevevenson, CORE GIS Principal, is a great fellow in all respects and has been a strong Lone GIS Professional Initiative supporter and contributor from the start.